Six months later, the tour ends
I now have my hands on some photos that I promised back in January. These are from the New Years party at the Duysings, written about
in this post
. Read up on it before you ask any questions.
Here's Jackie with her hobbit handiwork: mushrooms, mason jars and all!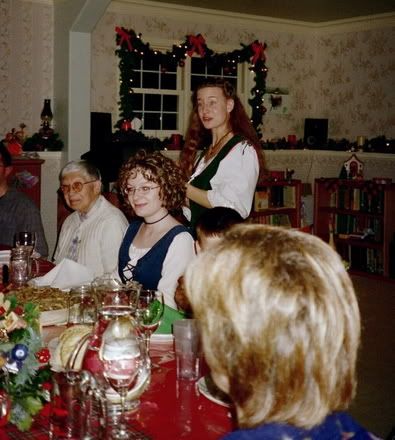 Jackie telling a few good stories. I'm still trying to figure out the whole thing about elves and santa claus coming from middle earth.
This one baffles me because I didn't think anyone could get so many monotone faces into one shutter on such cheerful evening. It could be during one of Jackie's groaners :)
No, not all the guests flaunted costumes.
Nathan, doing some last-minute costume work.
Jason Frank, the Hobbit in front, with his cool designed-by-Jackie outfit. Mark the Numenorian (with Jackie's scale model of Glamdring!) and Nathan the Rohirran in the back, looking...somewhat studly.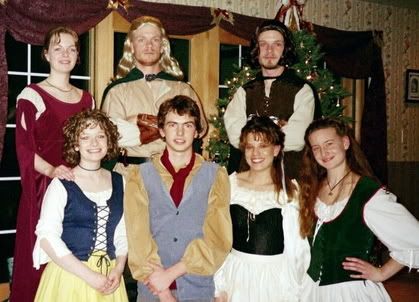 For those who don't know, Anna is standing next to Nathan. Rebekah (with some impressive curls) below her. Jackie's older sister Jenee is standing below me. Personally, I think Nathan was way more in character than yours truly.
Be sure to read the
full story
.